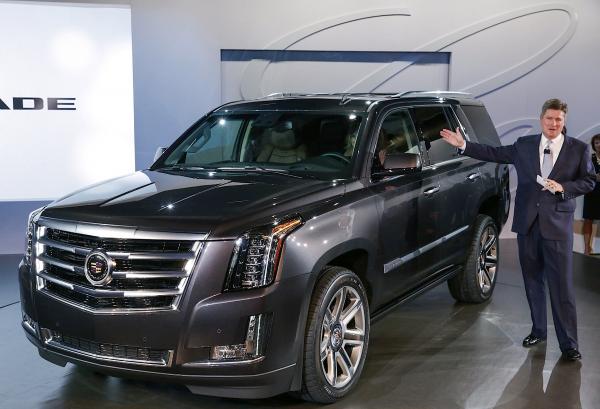 Cadillac 2014 Escalade is a giant SUV with an original design that no one can not stand idly to.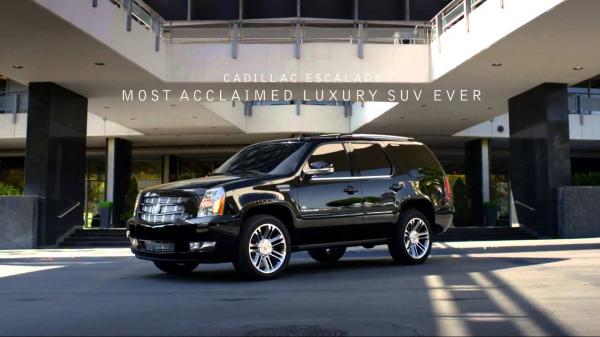 The car is 5179 mm long, 2044 mm wide and 1889 mm high and it has a wheelbase of 2946 mm. For instance, Mercedes GL accommodates 5120 mm from the nose to tail and Range Rover bears 5199 mm. Moreover, Escalade also has elongated ESV modification, which is stretched up to 508 mm (shafts distance increased by 335 mm). Regardless to the length of the wheelbase, the cabin is capable to place from seven to eight people.
Under the hood of the American 4-wheel drive off-road vehicle, it is an engine V8 6.2 liters with direct fuel injection, shifters at the inlet and outlet and the cylinder deactivation device. Escalade power is 409 hp (in the US - 420) and 460 ft of torque. Transmission is six gear automatic developed by General Motors. The basic package includes an electronically regulated Magnetic Ride Control dampers and Tri-Zone Automatic Climate Control.