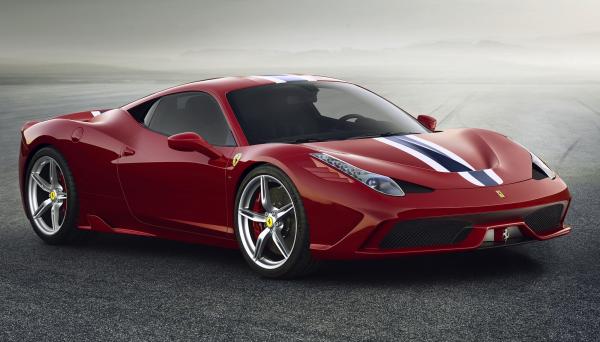 A sports car Ferrari 2013 458 Speciale was presented at the Frankfurt Motor Show, equipped with engine V8, which was acknowledged as the engine with better performance at the "Engine of the Year" twice.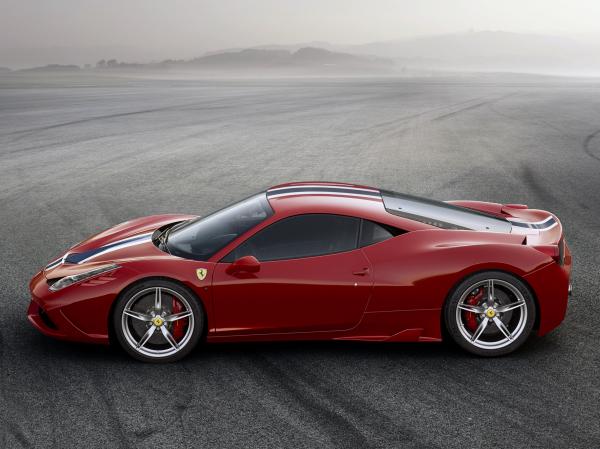 The engine of 458 Speciale has a capacity of 605 hp, power output of 135 hp/liter, and specific power of 2.13 kg/hp, allowing auto sprint from zero to 100 km/h in 3 seconds, and to 200 km/h in 9.1 seconds. The circle on the Fiorano track a new Ferrari takes in 1 minute and 23.5 seconds.

The car body with all the requirements of aerodynamics was developed by stylistic center of Ferrari in cooperation with Pininfarina. The key features of novelty are front and rear moving parts of body kit that increase downforce and reduce drag. This raised the index of car aerodynamic efficiency to 1.5.

Another innovative feature of the model 458 Speciale is its control system slip angle (Side Slip Angle Control; SSC), which makes it easier to control when drifting.