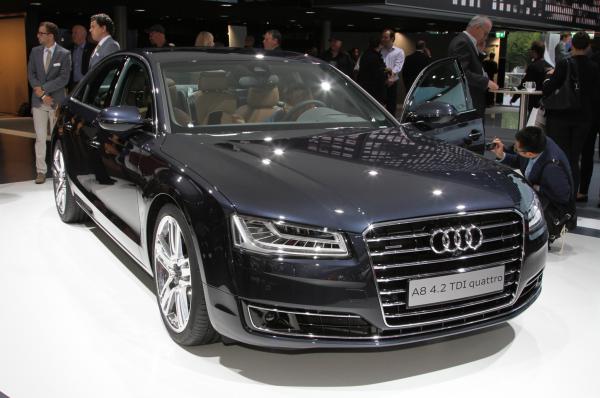 The time for a change in the segment of super large sedans comes. And the new Audi 2015 proves this statement.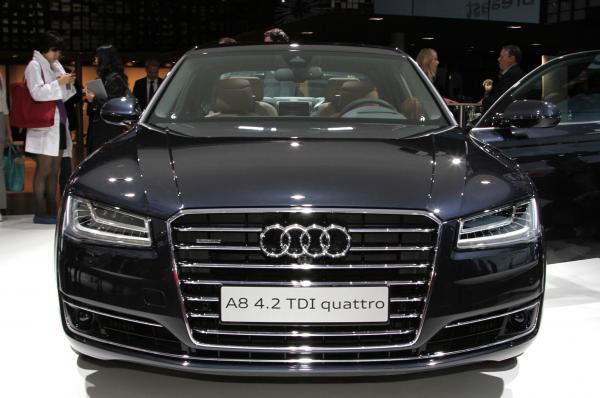 First, was redesigned the exterior of Audi A8, major improvements happened with the front side of TDI Quattro model. Headlights with LEDs were placed along the bottom edge and give it a little sad look in the retro style. Now the Audi 2015 offers led Matrix, considered to be the latest technology in the world, that includes near of 25 independent elements on each side, so that one can enable/disable or do dimmer depending on the situation.
The rear part of the A8 was also redesigned in the style of the Audi A7 with chrome strip connecting the new led tail lights. Other changes include upgraded trunk, the capacity of which is now equal to 5.5 cubic meters. At the first time, the Audi 2015 is equipped with a control system for the lane control system, parking 360 degrees, and the night vision system, which detects large animals and people.