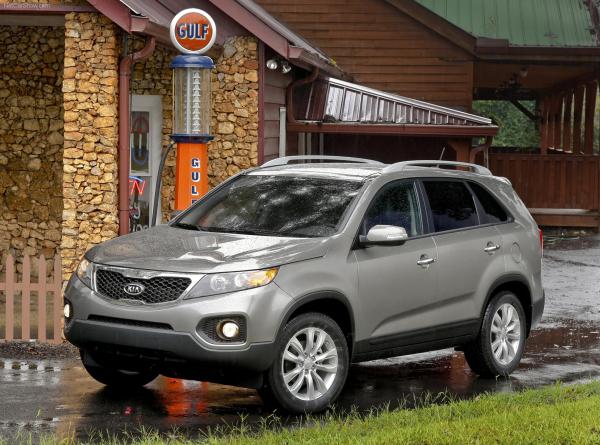 First, we have to realise what we deal with - a new model or an updated one? It seems apparently the car has not changed too much.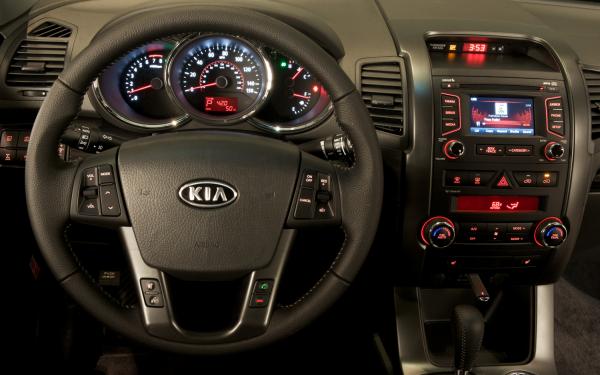 The easiest way Sorento can be identified by a rectangular fog lamp, which came to the place of the standard round. Nevertheless, at the same time Kia say that this KIA 2012 model is built on a deeply modernized platform and has other body parts (including windscreen).

Inside, there are new materials and finishes (more soft plastic now), using an instrument panel with color LCD screen, and in the center console there is an 8-inch monitor now. But the main thing we should note that the Sorento became much more spacious of its predecessor!

Until now, the Sorento placed a 2.4-liter petrol engine with a capacity of 174 hp. KIA 2012 has received the engine of the same volume but has the capacity of 197 hp! In addition, the 2.2-liter diesel engine (now produces 200 hp, while previously it was 197 hp) became more economical and cleaner.