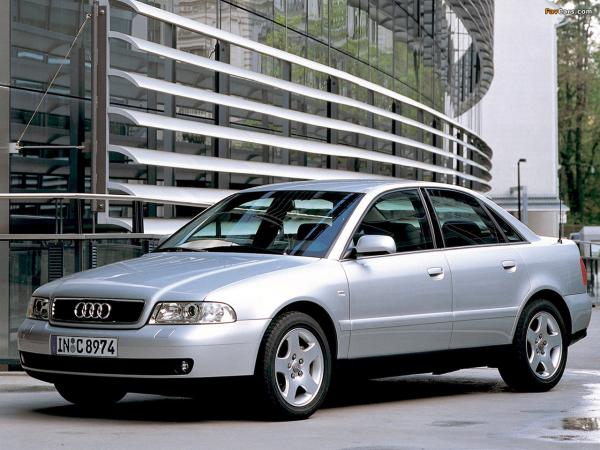 A second generation of Audi A4, from a design standpoint, a smaller copy of the Audi A6 (C5) is.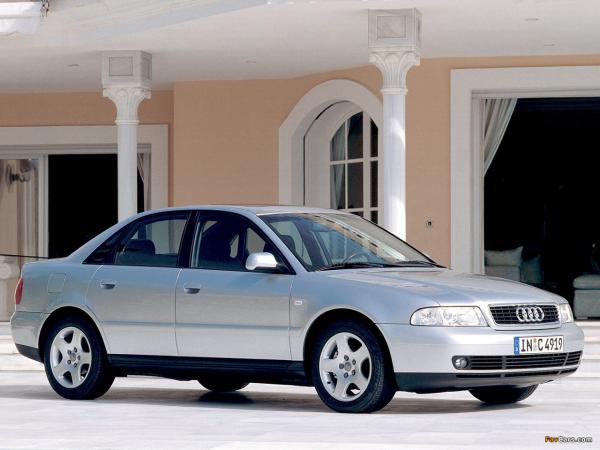 In technical terms, these models have much in common, but a couple of differences still could be found in operating characteristics. The "Fourth" was released in 2000, and it fit well in the market niche thanks to the new design and excellent quality of materials and workmanship. And the diversity of configurations attracts not only fans of the brand, but the new customers too.
Traditionally for the German manufacturer, the Audi 2000 sedan is fully galvanized, and problems with corrosion do not deliver. When you get inside the car, you realize that "the Lord of the Rings" is a representative of the luxury segment. The materials of the cabin are very high quality and look expensive, the work inside is excellent. There is a real German order inside, everything has an own place of the right size, easy could be found a comfortable fit.